High quality design meets extremely characterful, very hard wearing and beautiful Ash.
There's no denying that oak is a beautiful wood to craft from. But if you're looking for something a little more delicate in appearance, and no less hard-wearing in function, then ash is where you'll find it.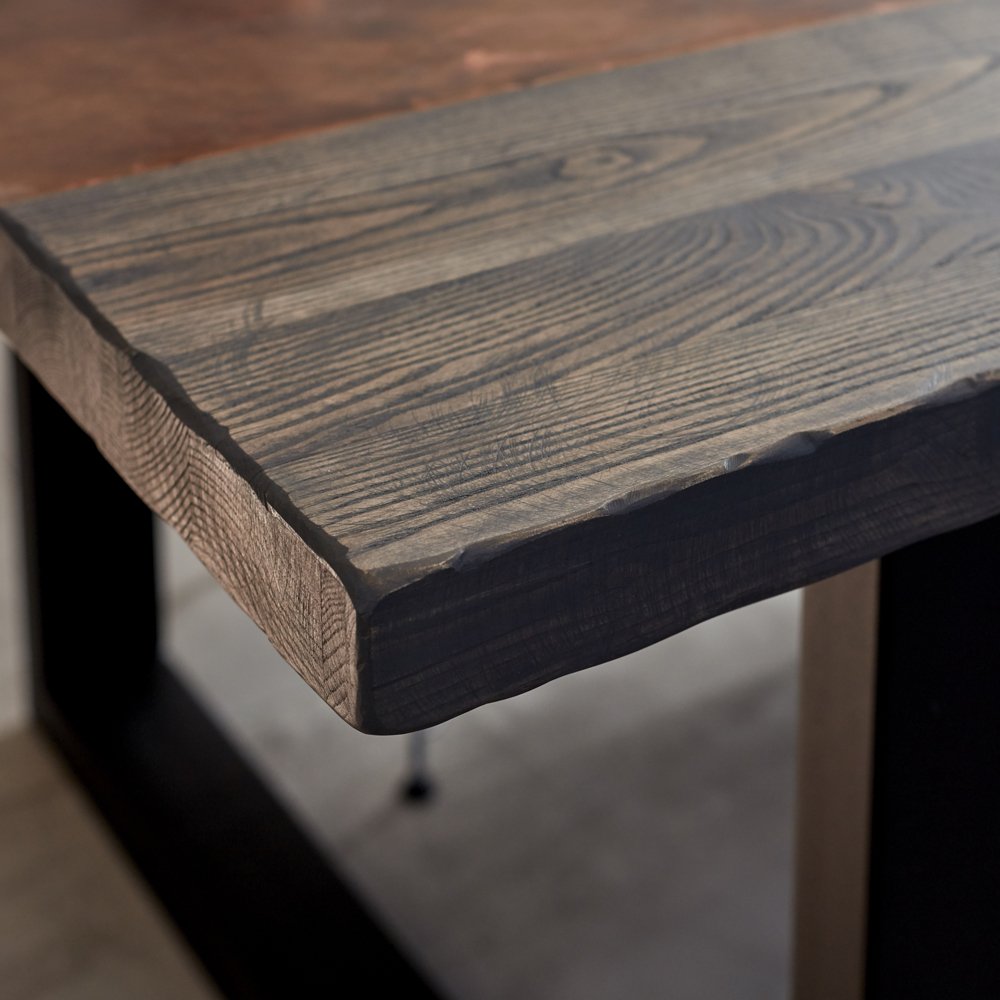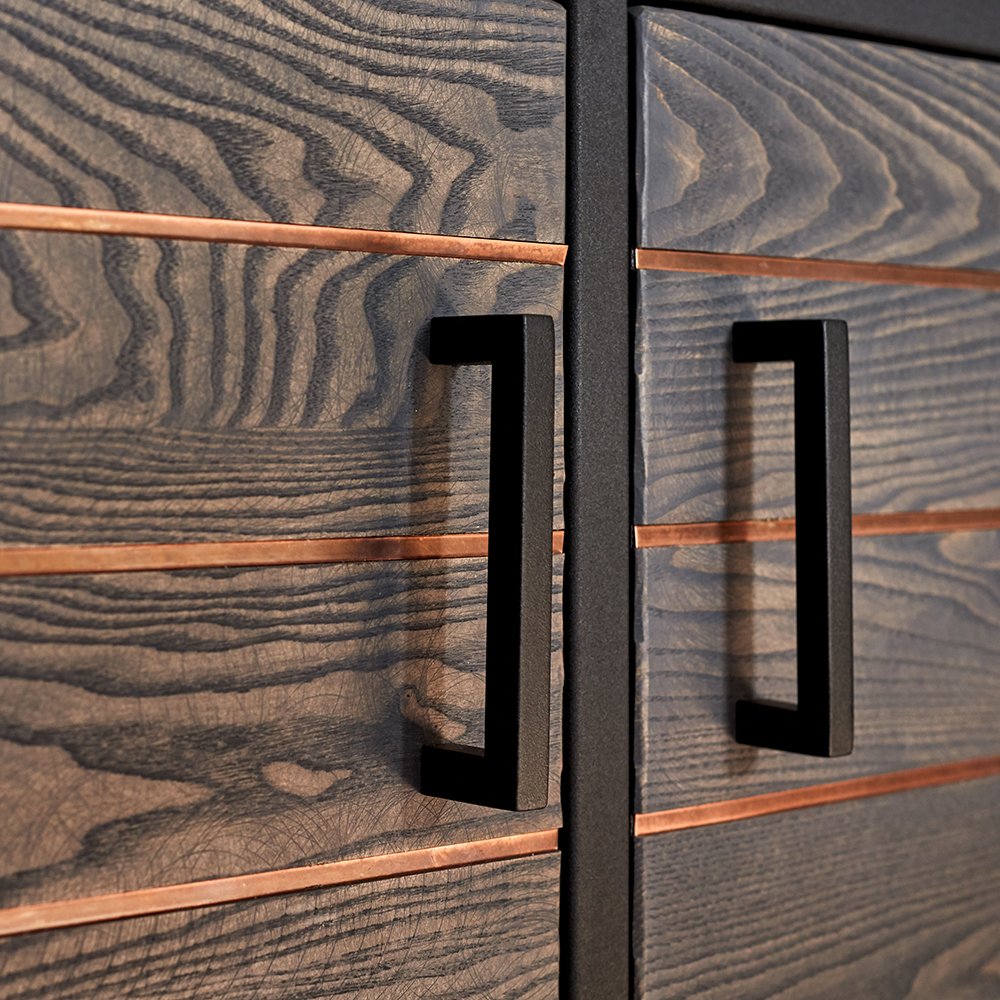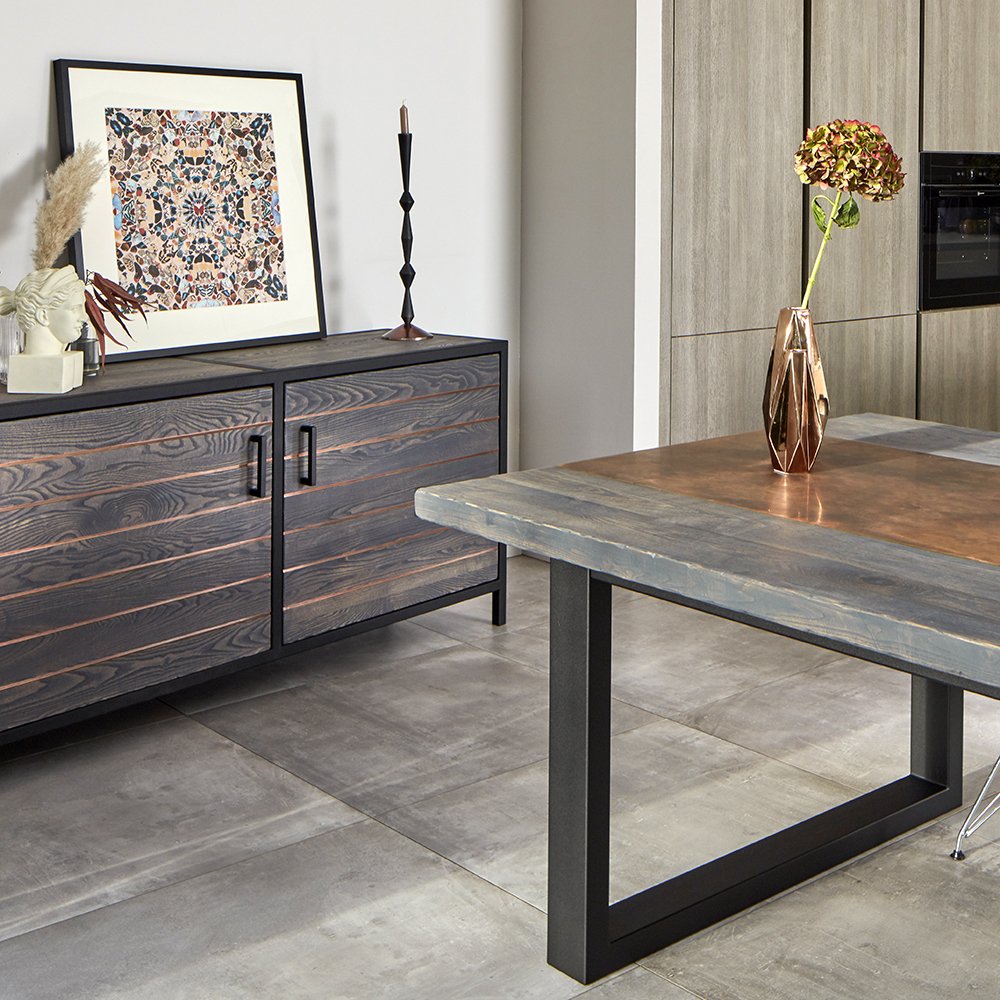 Choose the right size and finish
If you are looking to make a statement in your home or office, our Ash finish tables are ready to impress. Seating 6 to 14 people, they are perfect for sophisticated rooms of all sizes. Our Ash finished tops are available in all of our Mac&Wood designs. If you require a bespoke size, please contact us using the enquiry form below.
Discover more about our range of finishes by clicking here.
Ash gives a surface an attractive, solid, crisp grain to create a subtle elegance and a timeless look. It brings a bright and airy atmosphere, with an impression of space and openness, and will not overpower your room. Available in all our Mac+Wood designs, this versatile wood can flex to meet the style and function needs of any home.
Ash is a hardwood with a mesmerisingly varying grain, fewer knots and gnarls, and is an absolute pleasure to look at. Its fine finish creates furniture with a subtle presence. The wood is light, dry and distinctive, with a classy feel. It's almost the antithesis of pine. You won't find many other houses with an ash table.
Strong Yet Sensitive
The clarity and subtlety of ash shouldn't deceive you into doubting its durability. Naturally resistant to dents, wear and cracks, it is also surprisingly flexible, rounding it off as an extraordinarily versatile material to use in crafting tables.
In Your Home
Ash might appear light, but it's tough, dense and resistant to splitting. This makes it perfect for furniture, whether polished, stained or left natural. The grain patterns, with subtle streaks of reddy-browns or olive-greys, will surprise and delight in equal measure. An ash table will offset the shades around your room and provide a counterpoint to the other furniture.
5 facts about Ash
Variety
There are estimated to be maybe 70 varieties of Ash trees growing all over the northern hemisphere in Europe, Asia and North America. It's the 3rd most common tree in the UK.
An All-rounder
Ash wood is both strong and elastic, so it's perfect for making sports equipment like baseball bats, hockey sticks, tennis rackets and canoe paddles. You'll also find it in guitars, doors and flooring!
Healing Qualities
The Ash tree produces a substance similar to olive oil that can be used to naturally treat stomach disorders. In ancient Britain, healers also used Ash tree bark to treat warts on the skin.
Vehicles
In the 19th century, Ash was a popular choice for making carriages due to its strength and flexibility. It was also used for boats, and early aeroplane frames.
Legends
In Norse mythology, the World Tree, Yggdrasil, is thought to be an Ash, and the first man, Askr, was formed from an Ash tree.
We're ready to answer your questions about our Ash furniture
To place an order call us on 020 3773 1430 or use our simple form below.