A large boardroom table from Mac&Wood is a calm assertion of beauty and confidence, created by hand just for you.
What exactly does a Mac&Wood boardroom table symbolise? Success, growth and vision. Boldly designed, meticulously constructed and enormous: a business that uses such an audacious feature piece must be dynamic, creative and self-assured. At Mac&Wood, we know that there is a science to large boardroom table design and, what's more, we happen to be experts. We can accommodate any size of table, from the very small to the truly enormous.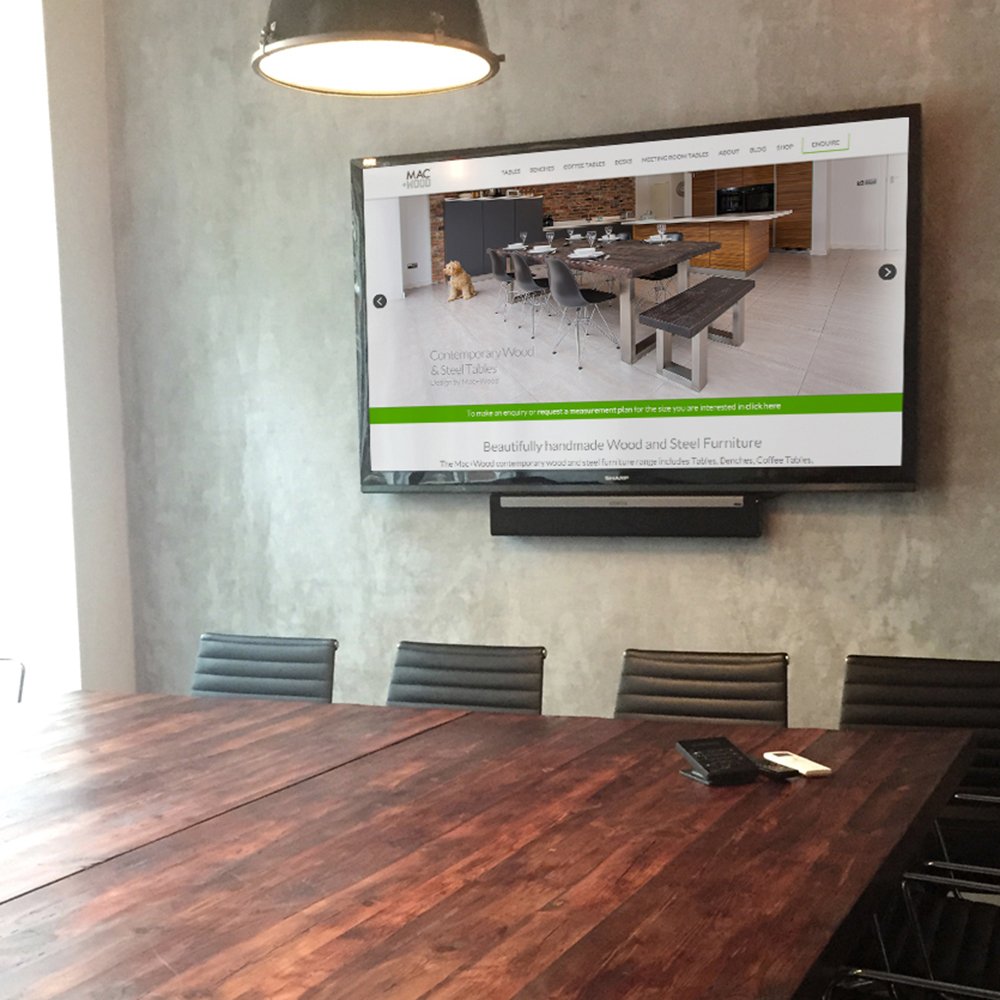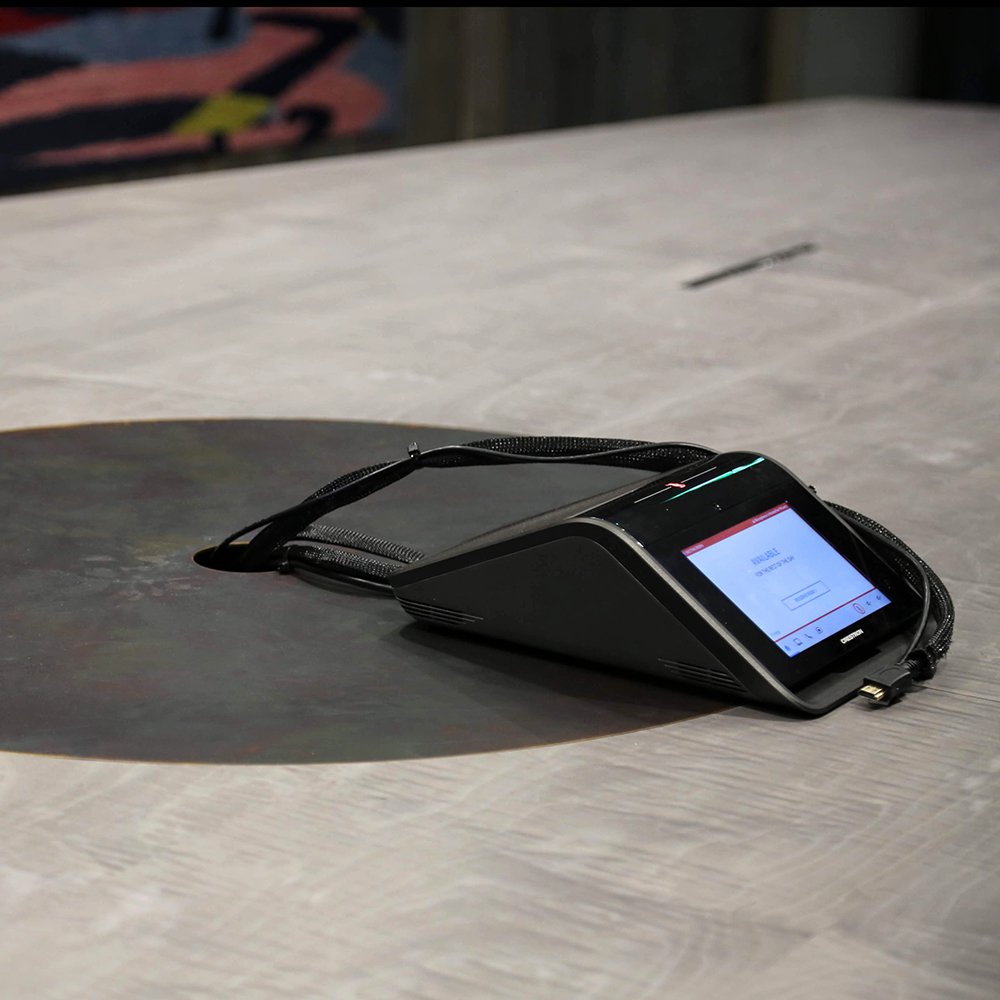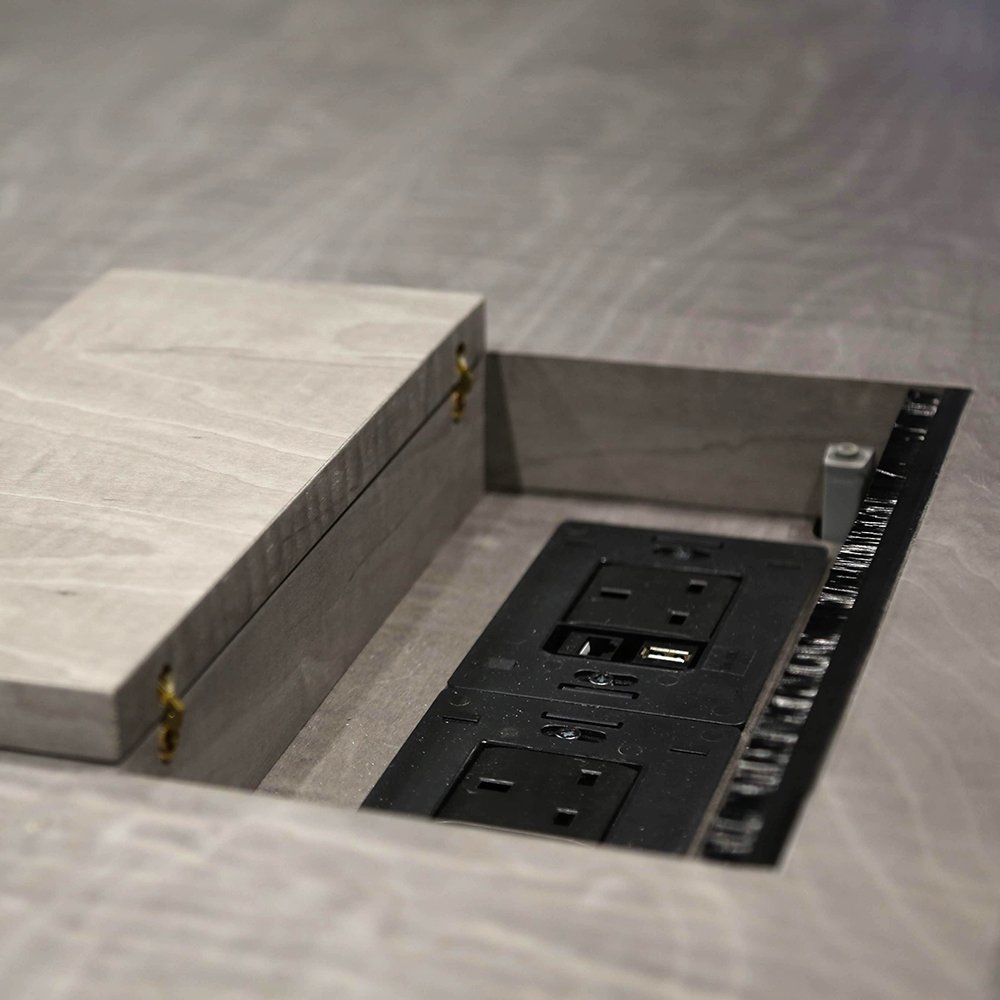 Whatever the message you wish to convey through your large boardroom table, choosing the right materials is essential. Naturally, you need to ensure that it matches your office interior. We have a huge range of styles and materials to suit your requirements – from warm rustic woods to cooler pale woods, from majestic gold coppers to dark and cryptic zinc patinas, and finally to the synthetic wonder-material Dekton, available in all sorts of shades, colours and patterns. Simply choose your design, materials and decide on how many seats to accommodate, and our experts will provide an unparalleled service to guide you through the delivery process.
No matter how large you need your boardroom table to be, we will construct it for you with the same quality and dedication we give to our other products. All our tables are uniquely handcrafted from exquisite materials, integrating function and aesthetics in a perfect combination. All you have to do is trust us with your dream and we'll show you that office furniture design is both a matter of passion and precision.
Ask for more details about our large boardroom tables
To place an order call us on 020 3773 1430 or use our form below.