Powder Coated Colour Steel Frames
High quality construction meets a hard-wearing and characterful coating.
All our stainless-steel furniture frames can be powder coated for a unique finish. So, you've done the hard part and selected the Mac&Wood furniture that best suits your home! Now all that's left is to select your best option for the table frame, and we love the multitude of options our powder coated colour stainless steel frames offer.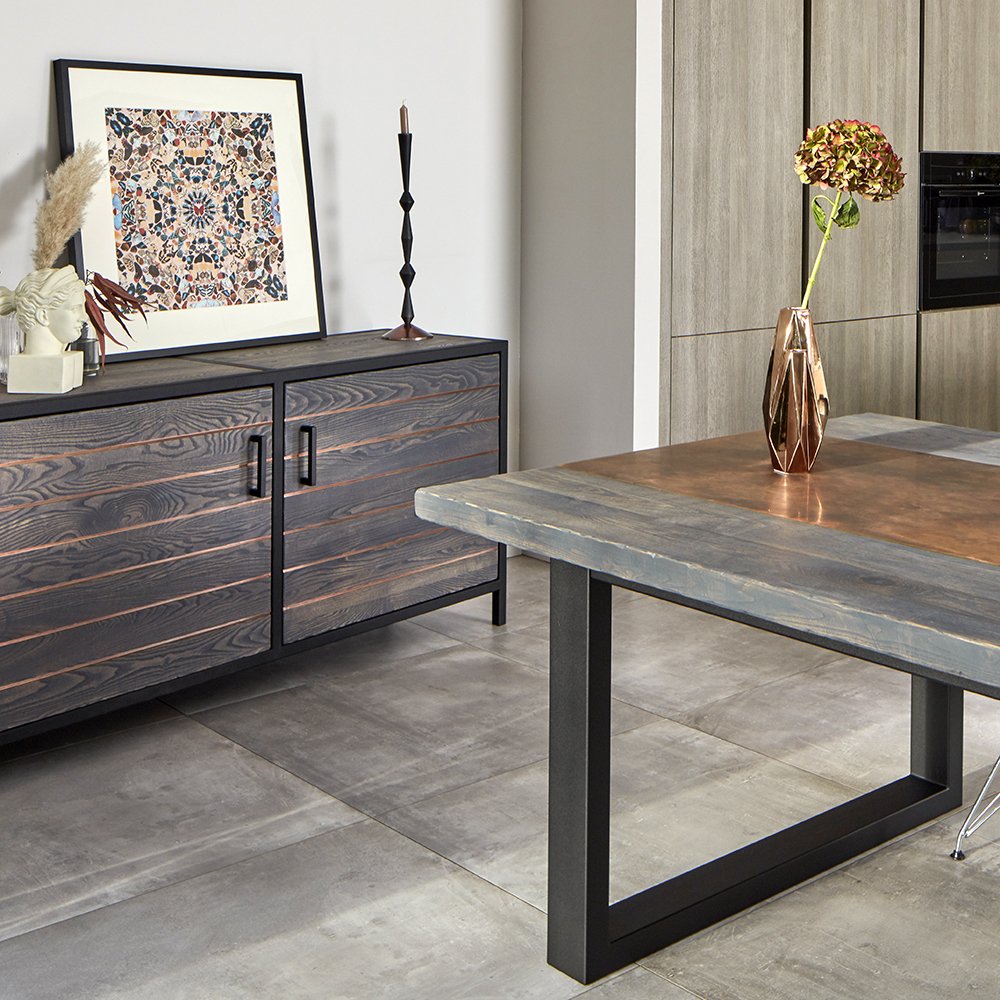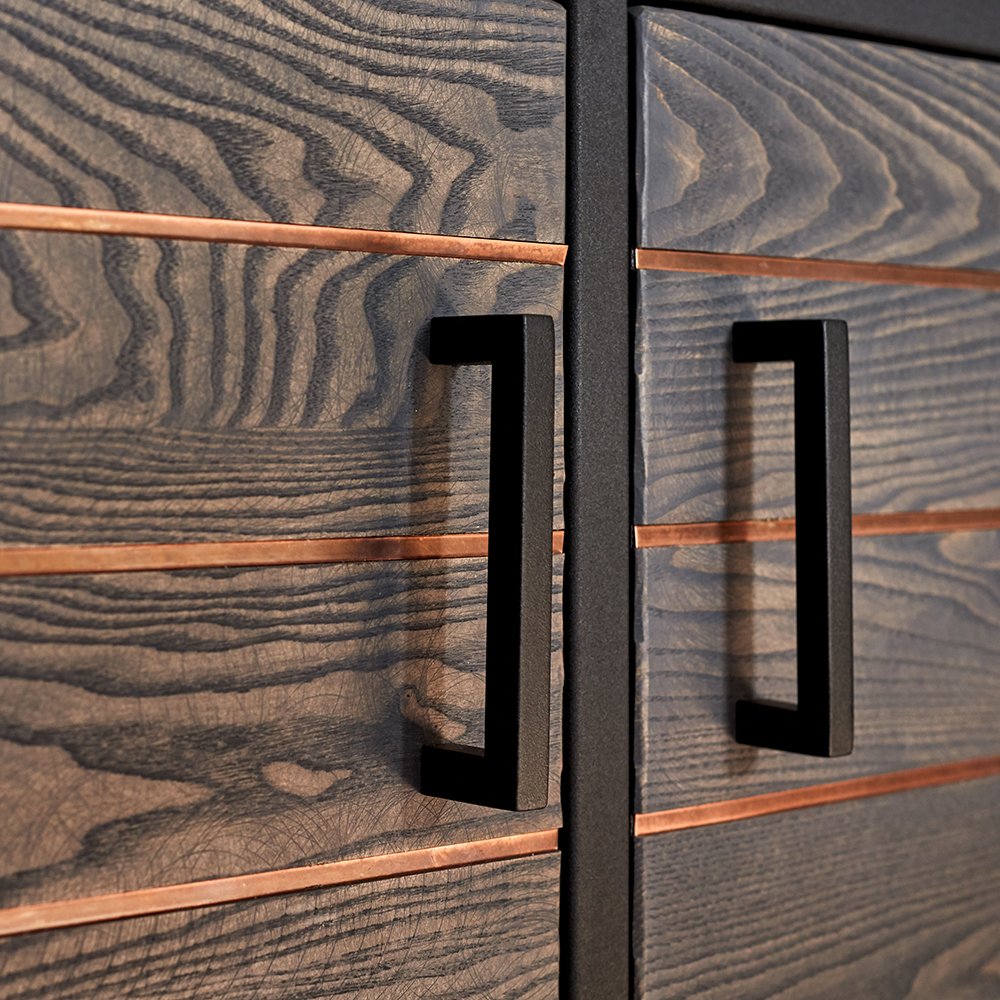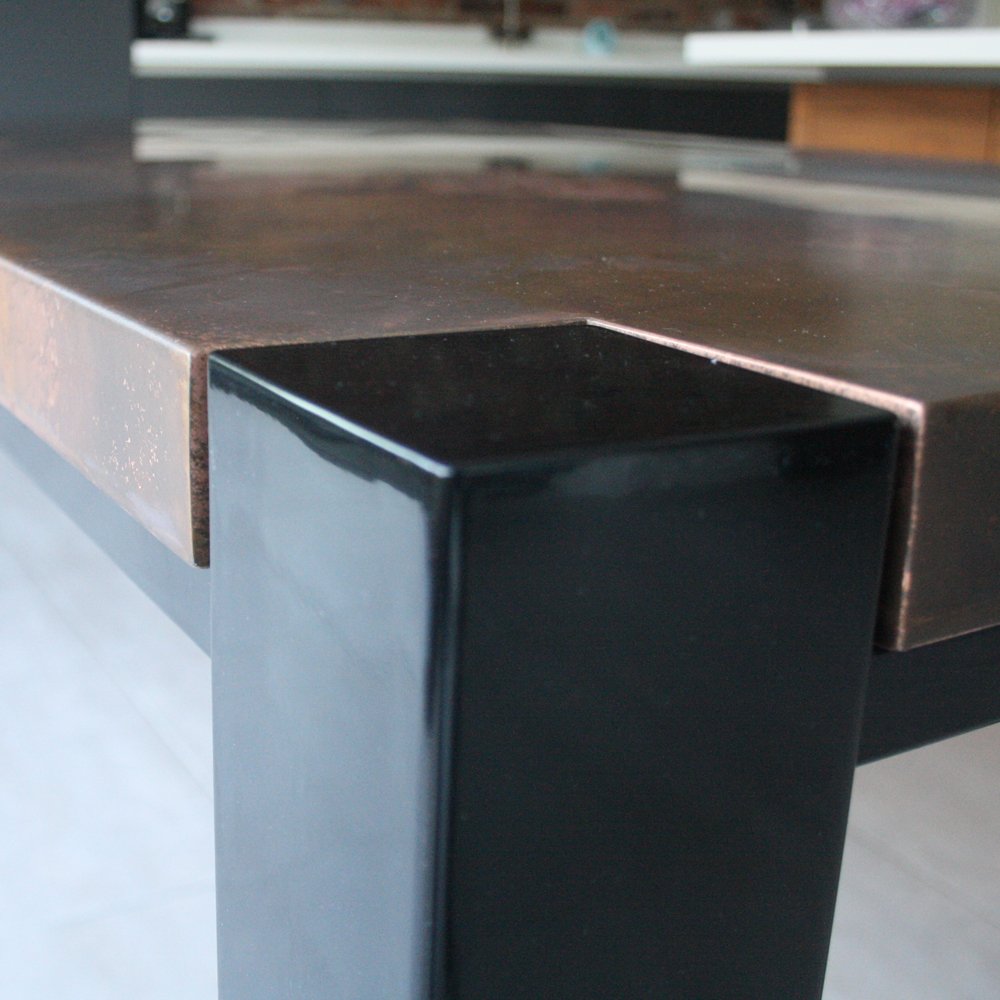 Powder coating is a high-tech method used to apply a free-flowing dry powder to metal that requires no solvent to adhere. The powder is applied electrostatically and is then cured under heat to form a skin. With exceptional quality, great design and practically any colour you can think of to choose from, a powder coated stainless steel frame is the way to go.
The finish has a smooth, glossy feel and look that catches the eye. Combine it with one of our gorgeous table tops and you have a piece of furniture that will attract attention. The coating surface is crack-resistant and will outlast the toughest conditions imposed on it.
When it comes to making your furniture look amazing, or if you need attractive outdoor seating, then take a look at powder coated colour stainless steel frames as the best-looking, practical option.
Customise your furniture further
The wide variety of colours for your furniture frames is available on the RAL colour chart and can meet the colour requirement of just about any space inside or outside the home. These frames are tough and durable, come in a variety of designs and can be used indoors or outdoors for almost any table style or set up that you can think of.
What are the practical uses?
Using powder coated stainless steel frames gives a solid, colourful look to a strong, but bare steel unfinished frame. Powder coating gives a sturdy feel to any table set up and will never warp or corrode due to environmental factors like strong sunlight or rain.
While some people may be excused for thinking that a powder coated stainless steel frame may only have its place in an outdoor furniture setup, like a pool or gazebo, they are mistaken. Powder coated frames can be very classy indoors as well. Using a black or white coated frame will produce a cool look of elegance in combination with a Mac+Wood designed table top, desk or bench.
When it comes to cleaning the frame, all is needed is a simple wipe with mildly soapy water and a cloth. It's easy to keep the frame in tip top condition so that it never looks bad or out of style.
5 facts about Powder Coating:
Durability
Part of the reason many people 'powder coat' is to prolong the life of an existing product. The coated surfaces are more resistant to chipping, corrosion, scratching, fading, and wearing than other finishes available on the market. This makes it perfect for machines that are in constant use in places like factories, construction or public transport, and of course powder coating automobiles.
Vibrant
There are very few powder coating materials available on the market which are able to retain their original colours and vibrancy. With powder coating the colours stay bright and vibrant for longer, colour selection is virtually limitless, and finishes such as high and low gloss, metallic, and clear transparent are all available.
Environmentally friendly
It may not seem like it but this coating process is actually one of the most environmentally friendly on the market. Most types of liquid finishes contain solvents that have pollutants known as volatile organic compounds that can be incredibly harmful for the environment. Powder coating contains no solvents and releases negligible amounts of contaminants into our atmosphere. Unused or over-sprayed powder can be recovered. Any waste from powder coating is minimal and can be disposed of easily and safely.
The process
Effective powder coating relies on both the coating process and the treatment of the metal. Pre-treatment includes washing, degreasing, blasting, phosphate coating, rinsing, and more. The coating process requires tight controls on handling, masking, cleanliness, compressed air quality, and extraction. If corners are cut, it is possible the coating may initially look beautiful but the finish might chip, rub off, fade, or have no corrosion resistance. That won't happen with us!
The advantages
Powder coatings can produce much thicker layers of coating without running, sagging or drips. The covering will be remarkably even all over, with no difference between the vertical and horizontal surface finishes. Powder coatings are extremely tough, and can usually only be removed by a burning-off process in a high-temperature oven with temperatures typically reaching 300-450°C.
Find out more about using powder coated steel-framed furniture in your home or office.
To place an order call us on 020 3773 1430 or use our simple form below.