Available in any size and material to match new or existing furniture.
Turn a simple piece of storage into a stunning piece of contemporary furniture. The Mac&Wood contemporary sideboard and winerack can form part of your home or new office suite of furniture including matching meeting tables, bookcases and desks.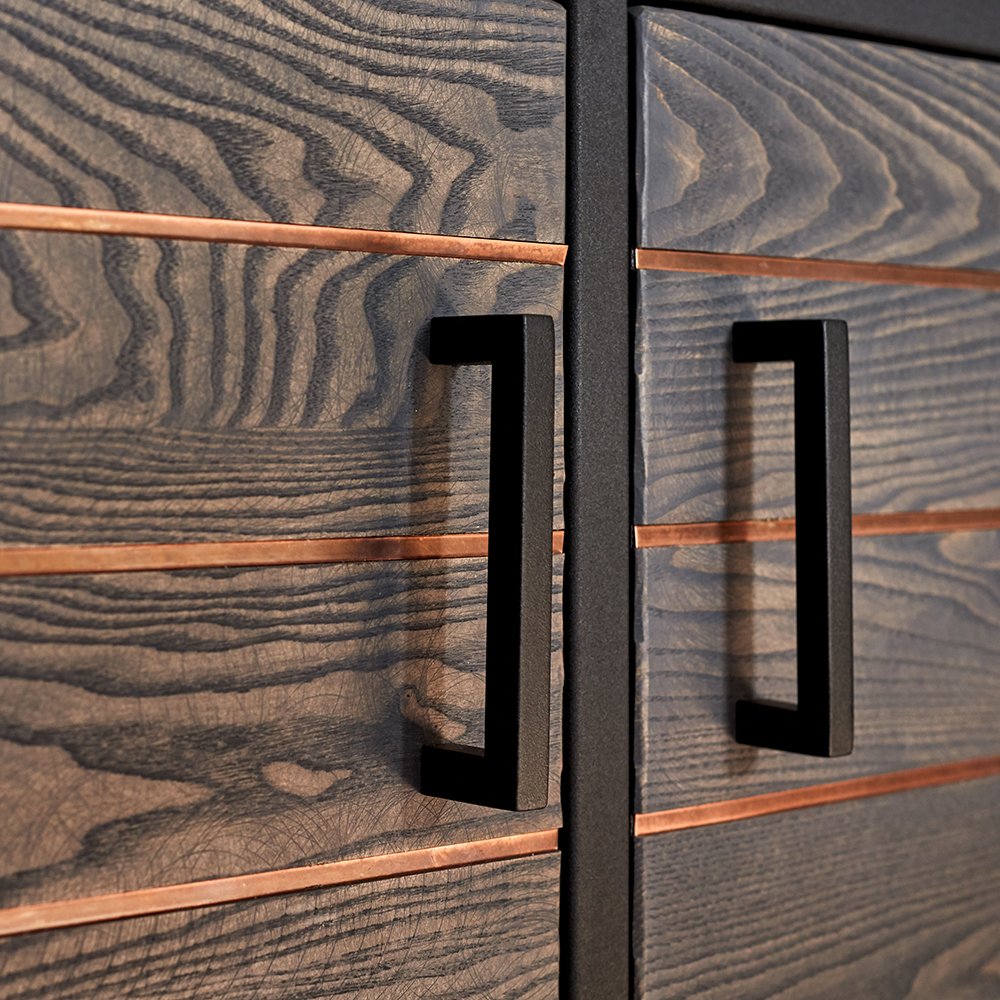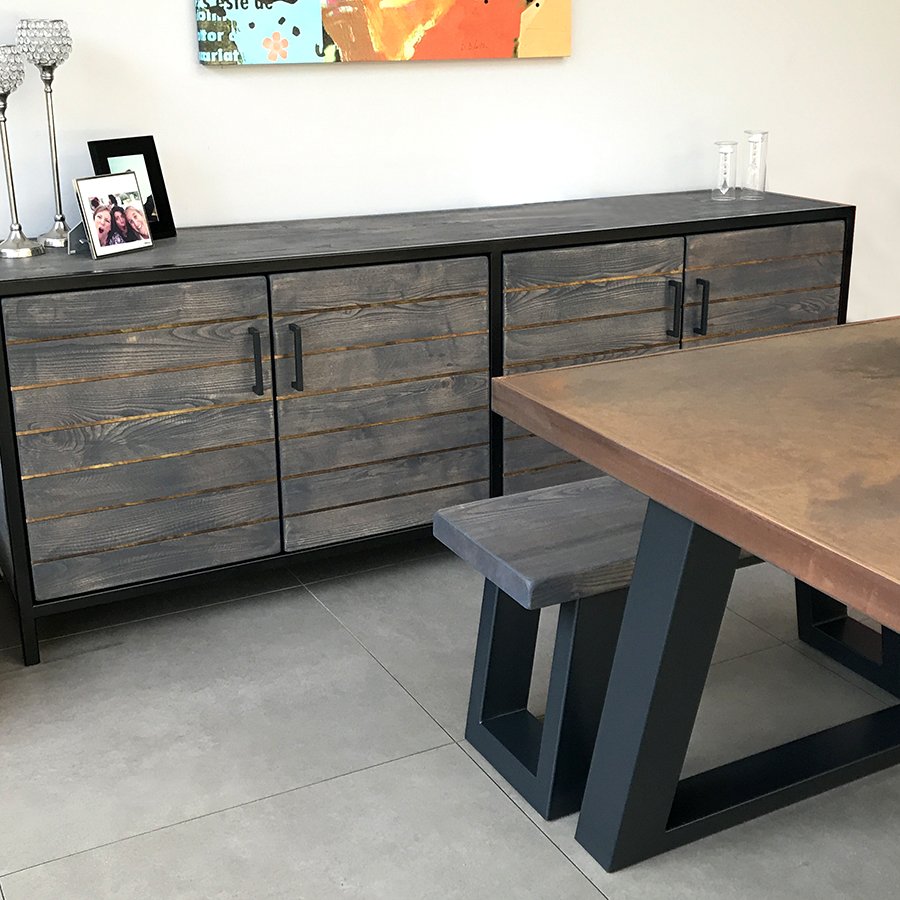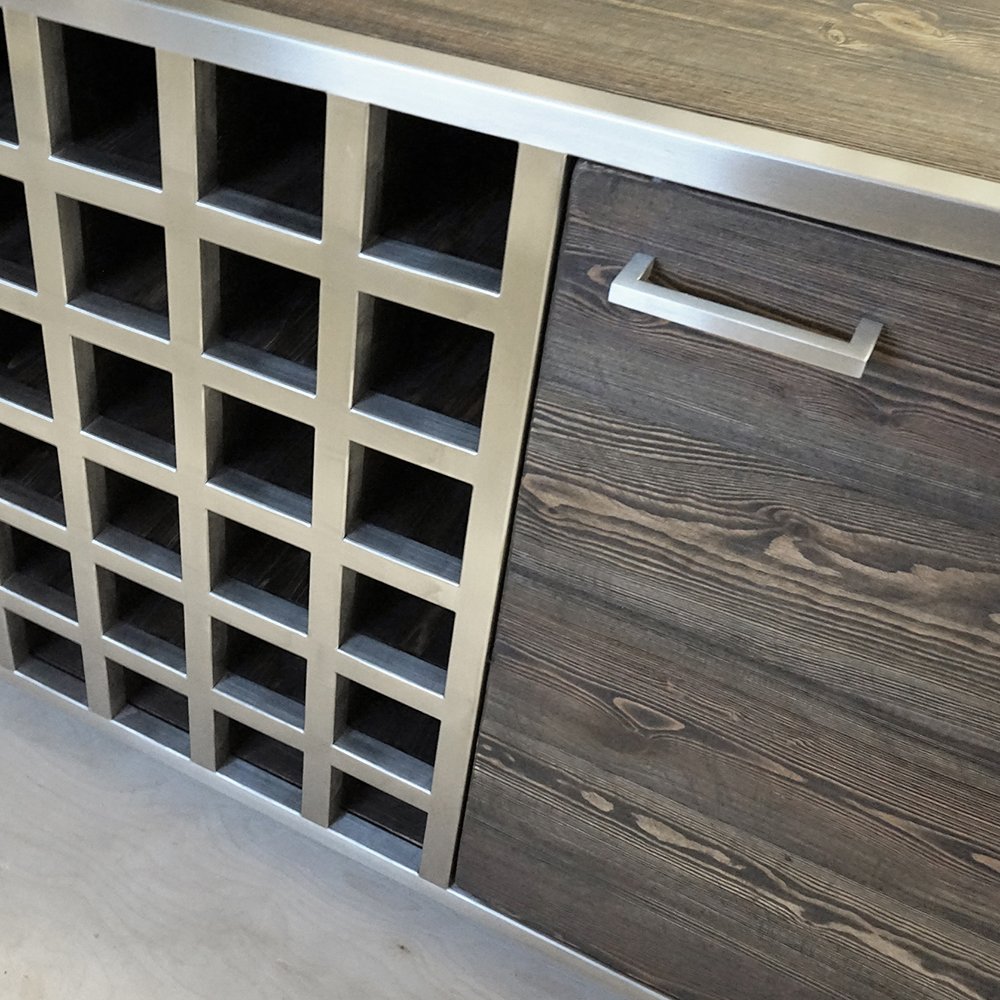 Matching your sideboard to your lifestyle
We can create a sideboard that reflects your unique style. Our ash sideboards, oak sideboards and reclaimed wood sideboards come in a range of brilliant shades: raw, brown, dark and grey. Our copper sideboards, zinc sideboards and Dekton sideboards come in a range of surface styles, including natural, aged, distressed, bronzed and patina.
All our shades have their own distinct feel and each is suited perfectly to a range of environments, whether you're buying a rustic sideboard for a country home or a modern sideboard for a sleek city apartment. Either way, our sideboards are custom-designed to fit right into your home. Whatever style you're looking for, we've got the ideal piece to meet your needs.
Discover more about our range of finishes by clicking here.
Ask for more details about our furniture designs and materials
To place an order call us on 020 3773 1430 or use our simple form below.