Contemporary Office Desks
The Mac&Wood contemporary desk is the ideal workspace for home and the office.
Working from our modern office desk is a seamless experience which reflects the traditional knowledge of our expert craftsmen. We recognise what a responsibility it is to create an office desk, and take pride in creating a masterpiece which lasts a lifetime. A range of durable surfaces. Sturdy brushed steel legs. Available in a wide range of sizes. Numerous draw options designed around you. Our contemporary desks are designed to inspire you and provide a work/life balance that everyone craves in the 21st century.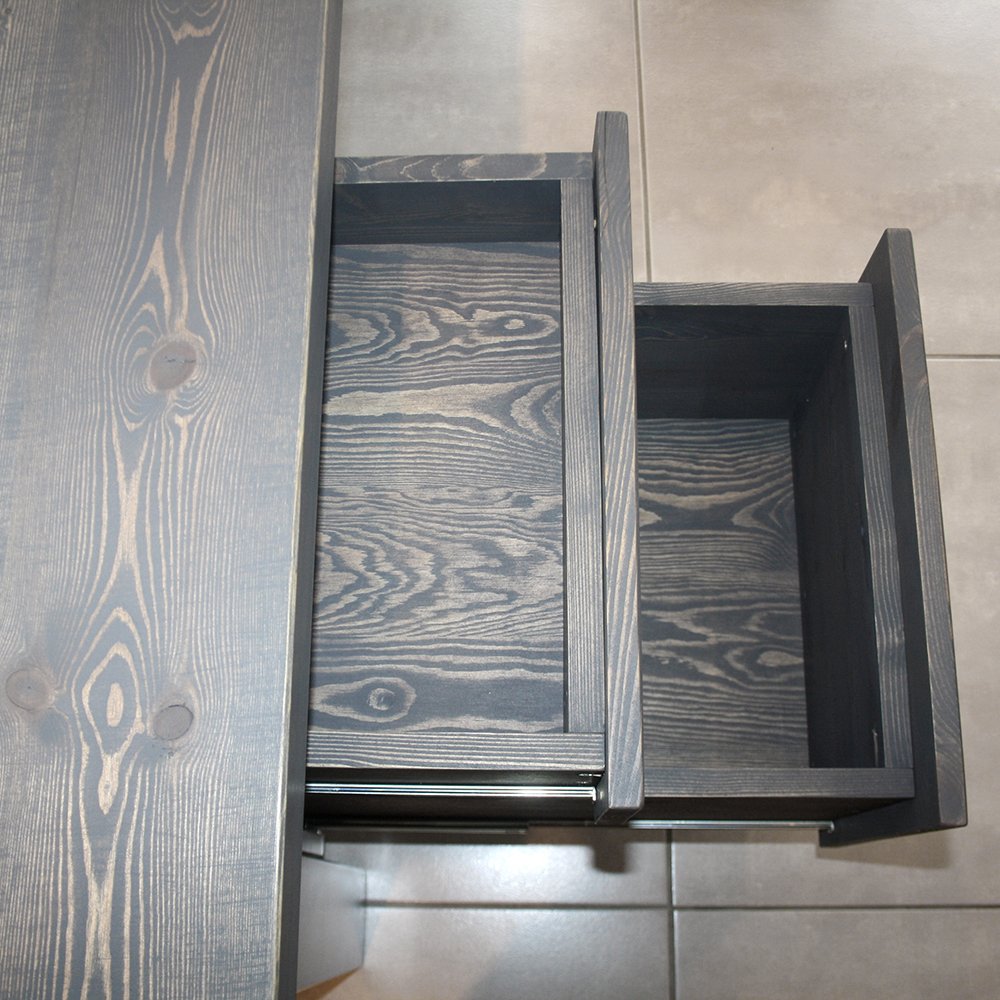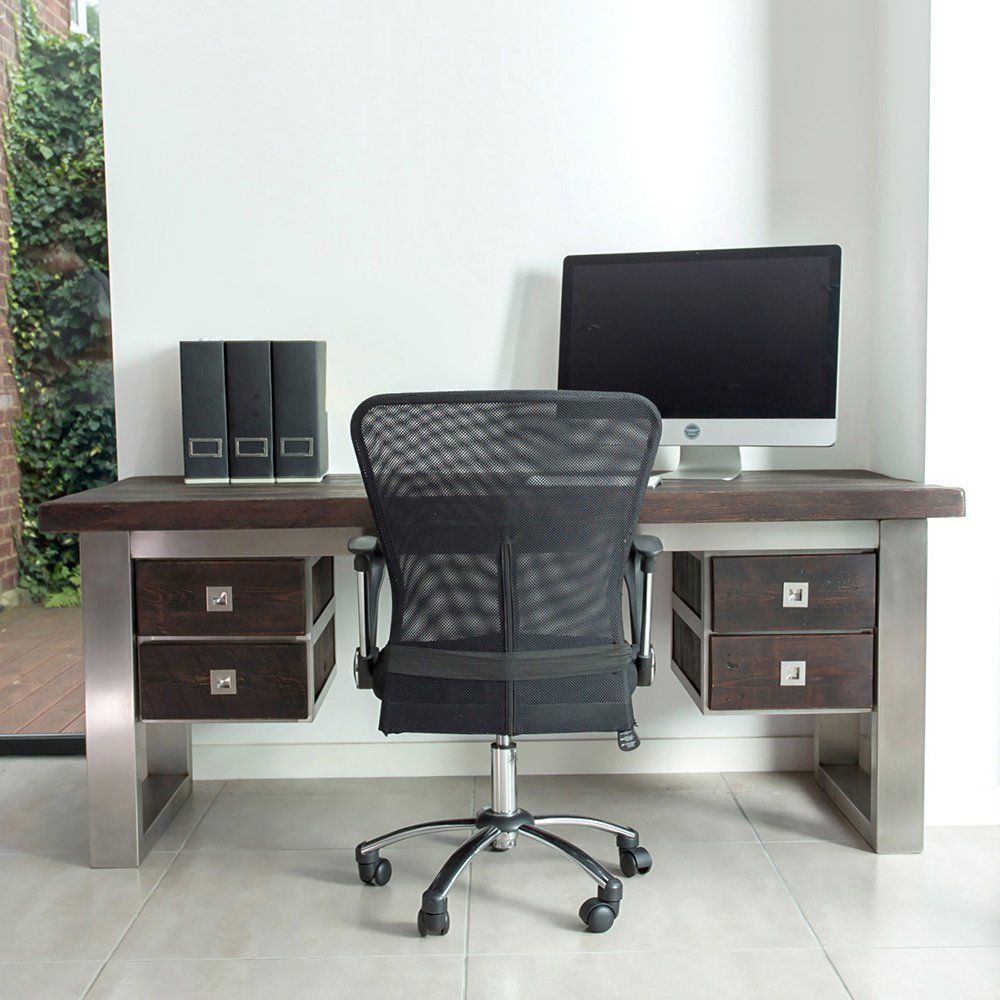 Make it a business statement
Our stylish desks can come in any of materials: ash, character oak, reclaimed wood, wenge, zebrano, walnut, copper, zinc, Dekton or veneer. Our wood comes in four colours, designed to match your home office or business style to a tee. It doesn't matter whether you're seeking a polished, professional look or a rustic, relaxed style – our desks are custom-designed to fit right into your working environment. Whatever style you're looking for, we've got the ideal colour to meet your needs.
Discover more about our range of finishes by clicking here.
For businesses big and small
Our desk does not care if you are a small home-grown business or a giant of an industry.
It does care that you are comfortable and inspired when you take a seat and start your day.
It is also very flexible. It's available in three standard sizes: Exec, VP and CEO. As each desk is made to order, you can choose the number of drawers and their position to suit the way you want to work. Whether it's an ash desk, oak desk, copper desk, zinc desk or Dekton desk, we can work to your requirements.
Of course if you require a bespoke size please contact us using the enquiry form below.
| | | | |
| --- | --- | --- | --- |
| | Size (L x W) | Total Drawers | Price |
| EX | 180cm x 70cm | 6 | £poa |
| VP | 210cm x 70cm | 6 | £poa |
| CEO | 250cm x 70cm | 6 | £poa |
| EX | 180cm x 70cm | 2 | £poa |
| VP | 210cm x 70cm | 2 | £poa |
| CEO | 250cm x 70cm | 2 | £poa |
For pricing in a finish not listed, or if you require a bespoke size, please contact us using the form below.
Ask for more details about our contemporary desks
To place an order call us on 020 3773 1430 or use our simple form below.