Character oak dining tables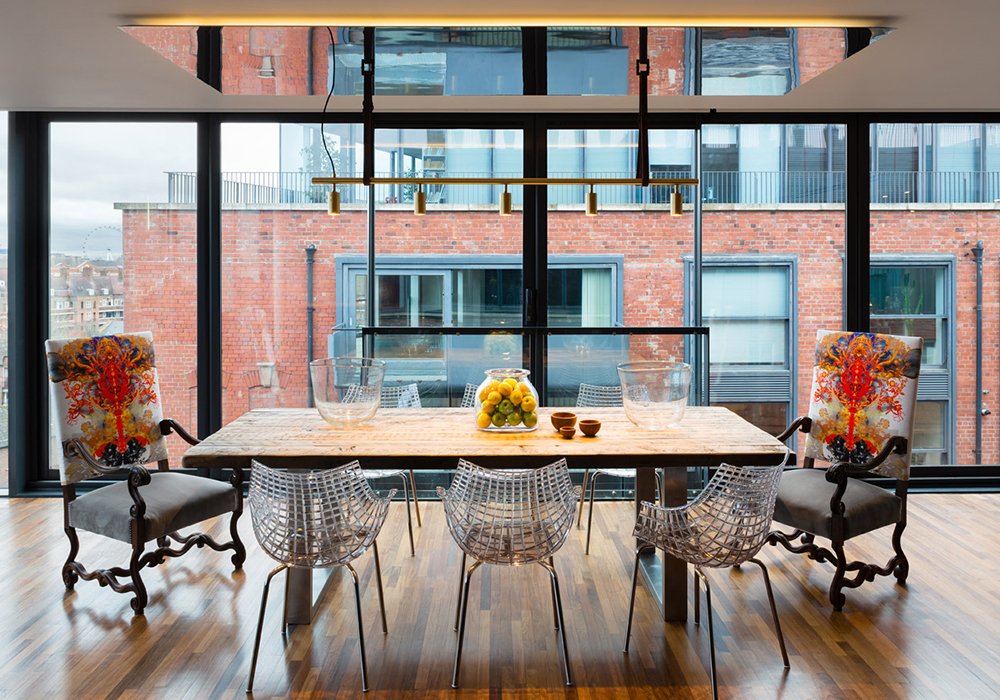 Beautifully handmade to order,
extremely hard wearing
Free delivery & installation,
anywhere in the UK
Request a sample,
use the form
Step through the door, take off your shoes and take a seat: you're home. Because nothing says "home" like a character oak dining table at the heart of your living room, with its rich, intense colours infusing the space with warmth. Here at Mac&Wood, our expert craftspeople are devoted to fusing functionality with style to create tables that are as timeless and enduring as the venerable oak itself. So the next time you come back tired from a weary day in need of some home comfort, make it your beautiful character oak dining table.
Oak is renowned as the gold standard of furniture craftsmanship. Sturdy and imbued with beautiful grain markings, it is a gorgeous material to work with. Our character oak is unique from piece to piece, meaning that your dining table will be as special as your home and its inhabitants. And as the wood ages over time, darkening and maturing gracefully while remaining as strong as ever, it will grow to become an essential component of your home for decades to come.
Our character oak dining tables are made truly exceptional by balancing the wood's rustic ambience with smooth metal frames and modern designs that don't compromise the oak's rugged identity. We create every table with a combination of traditional techniques, expert craftsmanship and cutting-edge technology to produce a dining table that will not only meet, but exceed your expectations. Your Mac&Wood character oak dining table is sure to become your household's new favourite spot.
Your dining table truly is the place for all your family – it's where you and your loved ones gather to share meals, where you grow together, where you meet to talk and open up to each other. It's one of the most important furniture pieces in your home and, as such, your dining table needs to be as striking and unique as the people gathered around it. All that's left to do is call your loved ones over and sit down, relax and enjoy this magnificent feature piece.