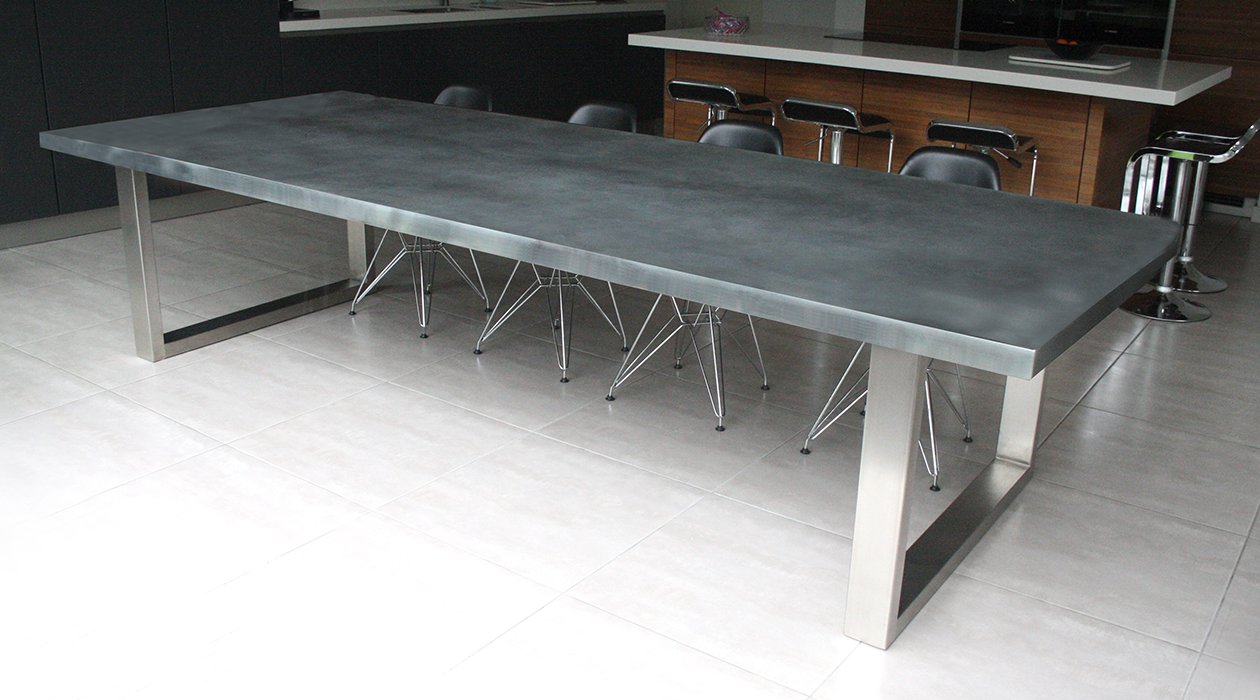 Forge the future of your business. Hammer out the negotiations.
Nothing epitomises hard work and steady industry like zinc, and nothing welds these values together like a zinc boardroom table from Mac&Wood. The sight of one of our inimitable tables at the centre of the room will instantly imbue any space with strength and authority. And thanks to our beautiful steel frames and clean modern design, each piece is also overlain with a confident, yet subtle, elegance.
Our zinc boardroom tables are ideal for businesses seeking a sleek, modern aesthetic with an eco-friendly twist. A portion of the world's zinc is upcycled, so your business will be doing its part to support the environment. And it is impeccably smooth and incredibly strong, making it the perfect choice for businesses seeking optimal impact for minimal maintenance. A zinc boardroom table from Mac&Wood is built to last and to serve your company for decades to come, bearing witness to your company's success and growth well into the future.
Zinc has a rich cultural heritage. A naturally occurring, non-toxic metal with a formidable reputation for durability, it stands the test of time and has been a key material in metalwork for centuries. It was a choice metal among artists and craftspeople and is still a common sight in smithies and forgeries. With such a distinguished heritage, zinc is a living embodiment of the ideals that must be central to any successful business: learning, innovation and action.
We incorporate traditional construction techniques, cutting-edge technology and exquisite design into each one of our creations. What makes us especially proud of these tables is their permanence. We can guarantee that your boardroom table will be stain resistant, easy to maintain and built to last. It will stand as a testament to the longevity of your company's past, present and future.